Description
PTZJoy™ Software - Do more with less
PTZJoy is a PTZ Camera controller software that is very low-profile without compromising on usability. It can be located anywhere on any screen and pinned to a spot in tall, wide, or mini mode, or conveniently minimized to the taskbar to continue doing its job in the background.
It maintains its low-profile UI when used with any live production system, like NewTek's TriCaster, vMix, Livestream, or Wirecast. Or, it can provide precise multi-camera control on any Windows based device, such as a PC, Laptop, or Tablet, providing not only direct camera control but also far-end camera control from any device with a web browser, such as iPhone, Android, Mac, etc.
PTZJoy allows you to control multiple cameras simultaneously, along with managing each cameras' specific settings and even managing each camera's presets individually with a single click of the mouse.
The PTZJoy Controller is compatible with all IP PTZ cameras via a LAN, Wi-Fi, or WAN network as well as all Serial cameras connected to the computer locally via RS-232, RS-422, RS-485, or USB ports and those connected over the network via Serial to Ethernet adapters. That includes Sony, NewTek, Panasonic, Canon, PTZOptics, Pelco, Hitachi, HuddlecamHD, Vaddio, Lumens, Datavideo, Bolin, AJA, Marshall, Aver, and other IP and Serial Port PTZ Cameras.
Users can control cameras using a single or multiple USB Joysticks, our on-screen Virtual Joystick, simple keyboard shortcuts, directional buttons, or from any device over the Internet using our Web Remote.
Designed to be used with the industry's top live streaming solutions and professional robotic cameras, this software unveils the true possibilities for robotic camera management.
---
Our PTZJoy Controller Software offers the best camera control technology available in the industry with functionality that you just can't get with any other software product or hardware controller on the market.
Video Demonstration and General Overview of PTZJoy™
Control your cameras
PTZJoy offers precise camera control to pan, tilt, and zoom your cameras, along with many other useful tools.
Universal - IP and Serial VISCA
PTZJoy is universal; it works with both IP and Serial VISCA protocol cameras, allowing you to seamlessly change between the two protocols.
Supports ANY broadcasting camera
PTZJoy supports ALL broadcasting cameras. Canon, Panasonic, NewTek, Pelco, Hitachi, HuddlecamHD, Vadio, PTZOptics, Sony, Lumens, Datavideo, and many more.
USB Joystick Support
Use ANY USB joystick to precisely control your cameras. It can be a professional joystick, a wireless bluetooth joystick, a gaming joystick, or even an Xbox controller. Best part? Each button on the joystick is configurable, allowing you to have 4 button-mapping profiles.
9 Fast Recall Visual Tiles
Assign pictures to your presets, allowing quick one-click recall of those presets. No need to remember which preset number goes where; use a picture to remember!
Control multiple cameras
You can control up to 6 IP cameras and 24 Serial VISCA cameras, mixing and matching the two. Each camera has its own set of presets and settings.
Virtual Joystick
Use our Virtual Joystick to control your cameras. It acts just like a hardware USB joystick and is just as precise.
Control using your mouse
Control your cameras using your mouse with our PTZBall technology. It's as simple as holding down a key and moving your mouse.
Control using buttons
You can also always use on-screen directional buttons to control your cameras. Very precise and easy to use.
Web Browser Control
Control your cameras from anywhere in the world using our Web Remote. You can control your cameras from any device with a browser. This includes mobile phones, tablets, laptops, smart TV; if it has a browser it can control your cameras.
Plug and Play COM port setup
Quickly and easily setup your cameras and configure COM ports, requiring very little time and energy.
Save/recall 255 Presets
Each camera can have up to 255 presets which are very quick to set up and recall.
Works with Tricaster, vMix, Livestream, etc
PTZJoy works well with Live Production systems and fits into all of their environments.
Uninterrupted Workflow
Our software becomes a part of your live production environment, increasing your efficiency by simplifying your camera control.
Want More? Two more editions
PTZJoy Pro is the first upgrade option to PTZJoy. It offers some extra tools to make it easier to control your cameras.
The extra features include:
Connect and use up to 4 USB joysticks
Now you have 4 button mapping profiles for your USB Joysticks
Use our powerful Task Scheduler, which lets you schedule tasks for your cameras to complete at a specified time
Preset Visualizer Mini - visualize your camera setups with drag-and-drop ease of use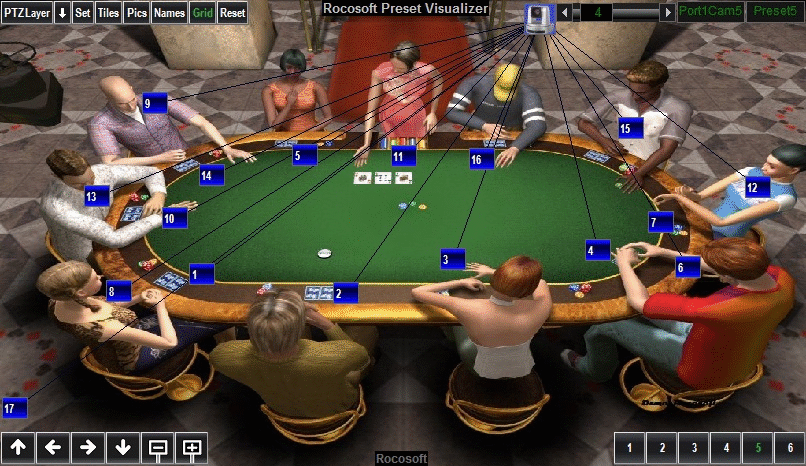 PTZJoy Studio is our flagship software, offering the most complete set of tools for PTZ camera control. It offers a host of automation tools to simplify and automate your camera control.
Some of the features include:
Control up to 8 IP Cameras and 32 Serial Port Cameras
Save and recall 510 Internal and External presets
If your camera supports it, our powerful Camera Control Unit gives you extremely precise control over your cameras all in a nice, compact software
Use our Multi-Cam panel to control and manage 4 cameras at the same time using a simple and easy to read panel
Our Multi-Joystick panel allows simultaneous control off all 4 of your connected USB joysticks
Set and recall up to 16 quick recall Visulets
Create a timeline of tasks for your cameras to complete using our Timeline Task Manager
Record your Joystick Movements using our Camera Tracer tool
Powerful Automation Tools
Camera Tracer
Record your Joystick movements and play them back. Get rid of repetitive movements.
Timeline Task Manager
Create a timeline of tasks for your camera(s) to complete, whether it be simple left/right movements or complicated exposure changes. Loop them if you'd like.
Task Scheduler
Schedule tasks for your camera to complete at a defined time. You can set multiple cameras to complete a task at the same time, or loop them.
Auto Pan
Automatically pan your camera(s) left and right on a given interval.
Powerful Camera Control Unit
Change the exposure settings, iris, access the On-Screen Display, white balance, and many more fine control tools with our CCU, which rivals the powerful hardware CCUs.
Preset Scan
Goes through and calls your presets on a given interval.
Use up to 4 USB Joysticks
You can have up to 4 USB Joysticks connected at once that you can switch between seamlessly. On top of that, each one can have multiple different button mapping profiles, each of which can be completely customized.
Rocosoft PTZJoy™ Controller Software comes in three Editions: PTZJoy, PTZJoy Pro, and PTZJoy Studio.
   PTZJoy™ Edition Comparison Table

PTZJoy
PTZJoy Pro
PTZJoy Studio
$399.95
$649.95
$1499.95
Camera Control with any USB Joystick
Camera Control with Virtual on-screen Joystick
Camera Control with on-screen Pan-Tilt-Zoom-Focus-Iris Buttons
Simultaneous Pan-Tilt-Zoom Joystick Camera Control with variable speed
XBox and Gaming Joystick Camera Control with variable speed
USB Joystick Button Mapping
Up to 12
Up to 30
Up to 30
Maximum Serial Port Cameras
24
24
28
Maximum IP Port Cameras
6
6
8
Maximum Internal Camera Presets
16
255
255
Maximum External Presets stored in PTZJoy (per camera)
16
16
255
Variable Camera Speed between Presets
Visualets - Visual Preset Tiles with customizeable background image
9
9
16
Support of All Listed Sony VISCA over IP, CGI, Canon, and Pelco Protocols
Camera Control with Keyboard Shortcuts
Camera Control from external programs using Macros and HTTP requests
Far-end camera control from any device with a web browser
Camera on-screen OSD Menu Access
Pan-Tilt-Zoom-Focus Speed Monitor
Automation with AutoPan and PresetScan
Automation with Task Scheduler
PTZPad Visual Control Panel
Maximum Connected and Switchable USB Joysticks
1
Up to 4
Up to 4
Joystick Button Mapping Profiles (Per Joystick)
1
4
4
Automation with Timeline Task Manager
Automation with Camera Tracer
Multi-Camera Direct Control Panel
Multi-Joystick Individual Camera Control
Add to Cart
Add to Cart
Add to Cart
Supports Any Broadcasting Camera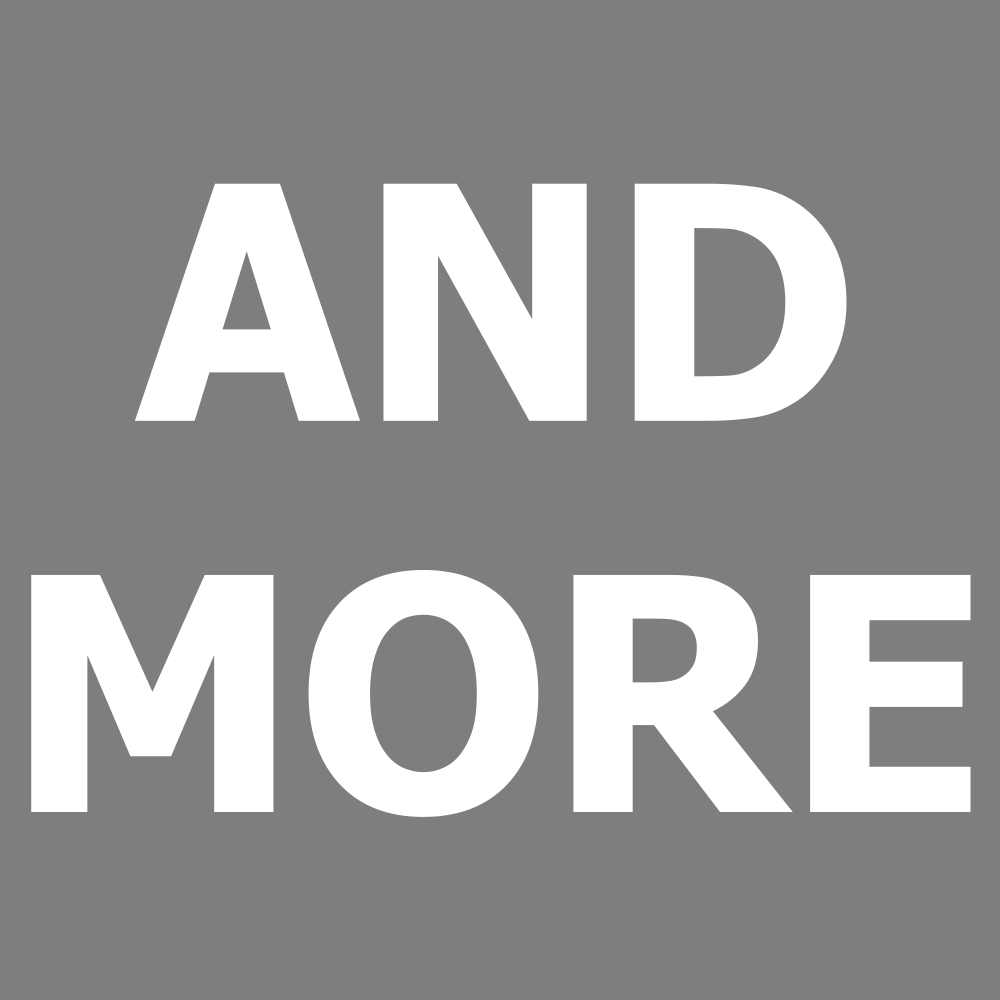 Supports VISCA, Canon, Pelco, CGI, and VISCA over IP Protocols
No matter what type of PTZ camera you decide to use for your configuration, we have you covered. With options for VISCA, Canon, Pelco Serial Port protocols and CGI and VISCA over IP protocols, our software solutions support virtually all professional broadcasting PTZ cameras available on the market today.
Rocosoft PTZJoy Controller can be used in three modes - Narrow, Wide, or Mini.
Narrow mode: The control panel is narrow and tall. It can be conveniently moved to the side of the screen and out of the way of the main video application.
Wide mode: The control panel is short and wide so it can be placed on the bottom of the screen, which is the most convenient place for the PTZ Controller with any Live Production Software.
Mini mode: The control panel is minimized so only the main controls are visible.
 TriCaster, vMix, Livestream, Wirecast Integration
The PTZJoy software integrates into the TriCaster, vMix, Wirecast, or Livestream interfaces and adds advanced PTZ controls, powerful preset tools, and camera automation technology to your production system.
Our software becomes part of your production system and provides you with professional PTZ control options and camera management tools and functionality that are significantly more extensive than those offered by the system's internal PTZ control settings.
Precise Camera Control using any USB Joystick with any Computer or Live Production System
Ditch the limited functionality joystick control surfaces! Turn any wired USB joystick, wireless Bluetooth joystick, or gaming joystick into a precise professional PTZ Camera Controller.
Simultaneous Pan-Tilt-Zoom Control

X-Joystick-panning on X axis only
Slow mode-limit top joystick speed
Soft mode-gradual joystick speed acceleration

Custom Button Mapping for USB Joysticks with up to 30 Buttons
Multi-Camera Direct Control Panel
Control selected cameras directly independently of the main control panel
Recall Presets
Set Presets
Re-Set Presets
Manage Preset Tile Background Images.
Control Pan-Tilt-Zoom of each camera with Directional Control Buttons directly from it's respective block.
There are three layouts available with easy switching between them - Inline vertical, Inline horizontal, and 2x2 like in the image here
PTZJoy Controller Extensions (plug-ins)
There are two extensions available for the PTZJoy Controller Software:
1. PTZPad™ Visual Control Panel.  It can be added to any edition of the PTZJoy Controller or purchased as a stand alone product.
2. CCU Camera Control Unit Panel. The CCU Panels are available for Sony VISCA, Canon BU, and Canon XU cameras. They can be added to any edition of the PTZJoy Controller.
Extensions have to be purchased separately.