Turn ANY Joystick into a PTZ Joystick Camera Controller
Instead of getting a costly dedicated joystick control surface, you can use our software to turn a budget-friendly joystick into a precise professional PTZ Joystick Camera Controller.
Rocosoft PTZ Camera Controller Software lets you connect ANY wired USB joystick, wireless Bluetooth joystick, or gaming joystick to your computer or live production system and use it to control your PTZ cameras.
Control your PTZ Cameras with simultaneous pan, tilt, zoom control as well as variable speed control with the connected joystick, a feature not usually available with many PTZ joystick controller surfaces on the market.
Joystick Performance Modes
There are also 3 joystick performance modes available that come in handy when broadcasting, live streaming, or recording with your PTZ Cameras.
X-Joystick Mode – Enables panning on X axis only. This is great for camera shots where you want a smooth, even pan from left to right.
Slow mode - Limits top joystick speed by expanding joystick travel between speed level changes. This is great for when you precision of control and to move the camera at a slower speed range. This mode eliminates any quick speed ups in movement.
Soft mode- Gradual joystick speed acceleration so the camera increases the speed of its movement steadily as you move the joystick, for a flying camera effect.
Customize Joystick Programmable Buttons
PTZJoy also has a settings panel where you can actually map out the buttons on your joystick (up to 30) to switch between cameras, switch presets, zoom in or out, adjust focus/iris, adjust white balance, and more. This is very practical during a broadcast because instead of switching the cameras and presets from the program interface, you can do it straight from the joystick and everything is right there at your fingertips.
So what Joysticks are supported?
As we said before, ANY wired USB joystick, wireless Bluetooth joystick, or gaming joystick works with our program, but here's some of the ones we see a lot of our clients use: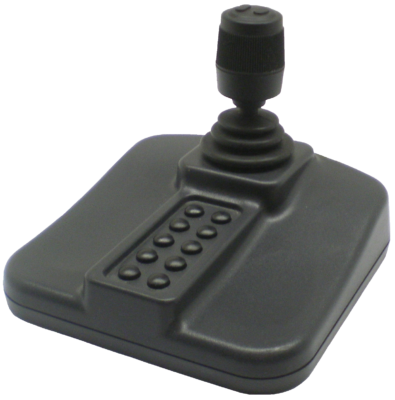 CH IP Desktop USB Professional Joystick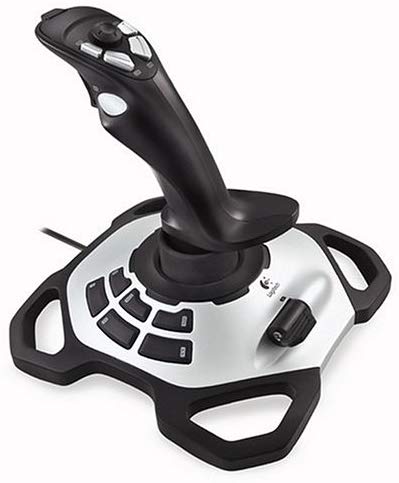 Logitech Extreme 3d PRO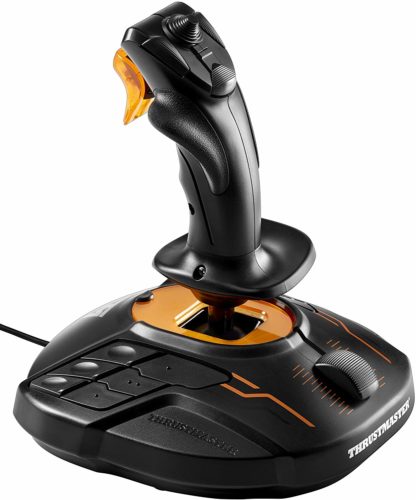 Thrustmaster T1600m FCS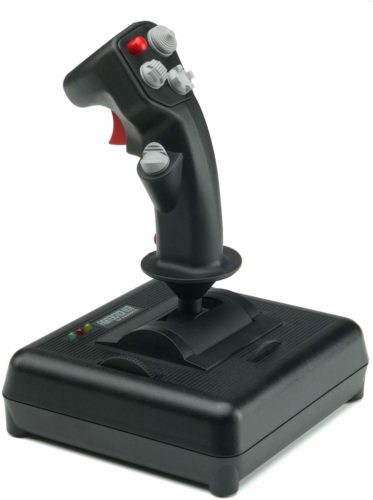 CH Products Fighterstick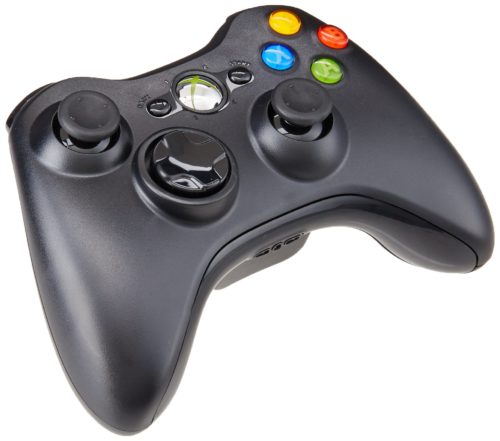 XBox 360 Controller
Need to Control Your IP or VISCA PTZ Cameras? 
Check out our line of professional PTZ Camera Controller Software products for IP or Serial port VISCA PTZ Cameras.
Need a USB to VISCA Control Cable? We also make PTZ Gear.
Check out our selection of Serial RS-232, Serial RS-422, and Serial RS-485 to USB Control Cable sets for both single and multi-camera configurations: