Professional PTZ Camera Joystick Controller Software
The Precision You Need, The Functionality You Want
Seamless Integration with your Live-Production System
The perfect addition to your NewTek Tricaster, vMix, Wirecast, or LiveStream system
Add advanced PTZ camera control options, joystick support, powerful preset management tools, camera automation technology, and more to your production system
PTZ Camera Management Visualized
PTZLive Visual Preset Controller
A powerful preset management tool that gives you a bird's eye view visual representation of your camera presets with one click recall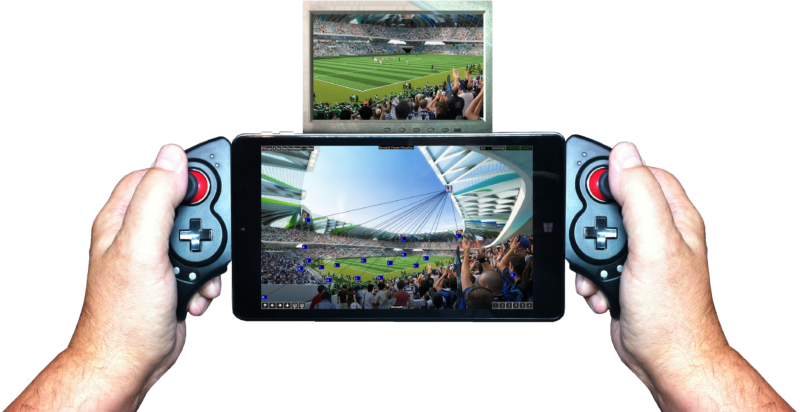 Whatever your project is, let us help find the right solution for you.
Contact us to speak with a product specialist and see how our products can fit into your workflow.
With lifetime product support and our extensive Knowledge Base, our goal is to provide you with the best service in the industry.
IP PTZ Camera Controller Software
Serial VISCA PTZ Camera Controller Software

Who We Are
We offer a comprehensive line of professional PTZ camera control software and hardware solutions that integrate with the industry's top broadcasting PTZ cameras and broadcasting equipment. Our mission is to provide our clients with professional, reliable, easy-to-use products that streamline workflow and simplify any configuration. Our software products eliminate the need for physical hardware camera controllers and provide users with a computer-based controller that offers the superior functionality, precision in camera control, and advanced camera control and automation features that are not available with any other hardware controller or software program on the market. With software solutions for Sony, Canon, Panasonic, Newtek, Hitachi, PTZOptics, Vaddio, Lumens, Telycam, Pelco, Marshall, Minnray, Datavideo, Elmo, HuddleCamHD, AJA, Bolin, Aver, and and other broadcasting PTZ cameras, integrated with TriCaster, vMix, Panasonic, OBS, Livestream, and other Live Production Systems, and support for xKeys, Stream Deck, Genovation, and all other programmable keyboards, we strive to be the provider of choice for PTZ camera control in your live-production setup.
PTZ Camera Joystick Controller Software for IP or Serial PTZ Cameras
Rocosoft PTZJoy™ PTZ Camera Joystick Controller Software is a professional camera management system that controls IP and Serial VISCA cameras from a PC, Tablet, TriCaster, vMix, Livestream, Wirecast, and other Live Production Systems. Works with Sony, Panasonic, NewTek, Canon, Hitachi, Marshall, Vaddio, PTZOptics, Lumens, Datavideo, Huddlecam, AJA, Bolin, Aver, Logitech, Pelco and all other Broadcasting IP and VISCA PTZ cameras.
This software replaces the limited functionality hardware joystick control surface with a more precise computer-based PTZ camera controller that works with any USB Joystick, has a precise virtual on-screen joystick, keyboard shortcuts, far-end camera control, multi-joystick support, OSD Camera Menu Control, Macro support, advanced preset management tools, visual control options, Multi-Camera Direct Control Panel, PTZLive Visual Preset Control Panel, camera automation tools, and more.
With three editions to choose from to fit your needs, our software was designed with precision, reliability, and functionality in mind.
Watch PTZJoy PTZ Camera Joystick Controller Software in Action
Rocosoft Video Tutorial Series
Rocosoft PTZJoy Controller Introduction
Camera Automation with Timeline Task Manager Tool
How to Control PTZ Cameras with PTZJoy Controller
Macro Player - Controlling PTZ Cameras and TriCaster with Macros
How to Set and Recall Presets with PTZJoy Controller
How to Control PTZ Cameras with an Xbox 360 Controller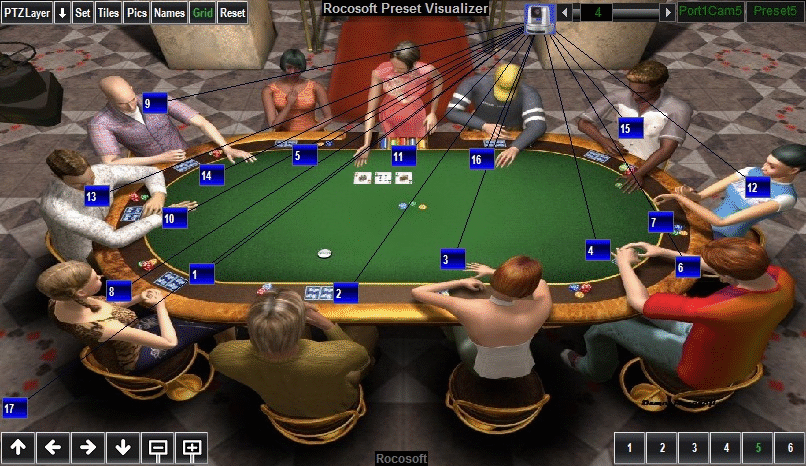 PTZLive™ Visual Preset Control Panel
Preset switching just got easier. PTZLive Visual Preset Control Panel enables you to SEE exactly where your camera presets are.
Creates a visual camera preset layout for one click preset recall
Drag and Drop presets onto a static or live video background
Create preset layouts for multiple cameras
Perfect for working in complex video production environments
*Available in PRO and STUDIO Editions
Pair PTZ Camera Joystick Controller with our PTZ Camera Control Cable Sets that connect remote PTZ cameras to a PC, NewTek TriCaster, Livestream, vMix, Wirecast, Telemetrics Control Panel, or Sony RM-BR300/IP10 Controller for a complete solution to connect and control your PTZ Cameras.
We specialize in extending VISCA control, HD-SDI video, composite video, and power signals over CAT network cables up to 1000ft and offer multiplexers and CAT extenders that take the guess work out of setting up your PTZ cameras.